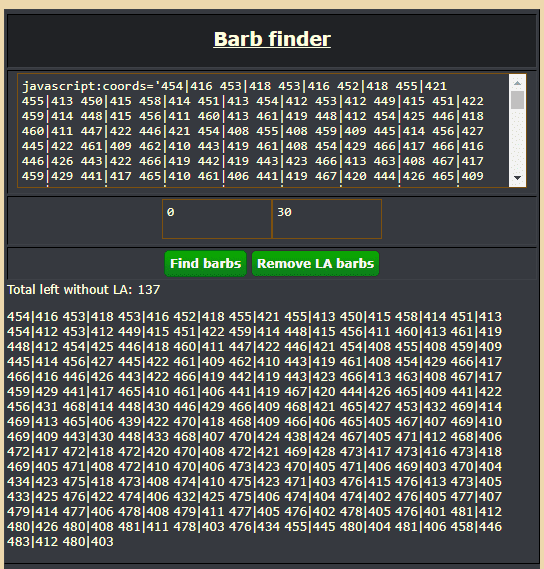 Script URL:
javascript:
$.getScript("https://shinko-to-kuma.com/scripts/map_filterTWSophie.js");
Script information
Category: Map
Release date: 2019-12-19
Script description
Approved on .net! Ticket nr. t13576151
Approved on .nl! Ticket nr. t13891916
Quickly collect all barb coordinates around your current village in a radius (unlimited size), and get a script in the top textfield, that will allow you to send one scout to each one to help with C-farming.